Toontown What's New Blog
Keep Your Toon Account Safe
While dodging Cogs, remember to always play safe with your personal account information inside Toontown too.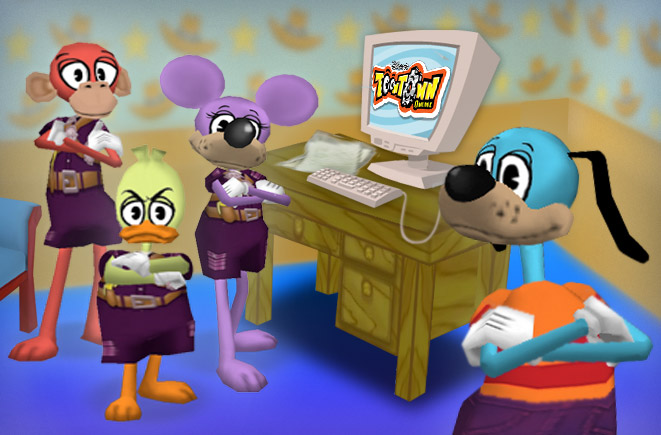 Never share your Toontown account information, passwords, or personal information with anyone in game, no matter what special abilities or cheats someone
promises you in exchange.
We take hacks and those who use them to break the rules in Toontown very seriously - including manipulating Toontown's program in order to change the way Toontown behaves. If someone promises to show you how to do this in exchange for your account information, password, or personal information, you will likely lose your Toon and your account.
It's not safe, and it's just not worth it.
Accounts terminated for sharing personal or account information for any reason will not be reinstated.

Play safe, and don't fall for any Cog-like tricks:
• Never give out any account info - always keep your password and Account ID secret
• Never give out your personal information - including your name, address, email, or any
contact information

Feel free to Contact Us if you would like to report someone asking for your account information, password, or personal information.
If you are unsure of a situation, just grab a parent for help.
The ToonCouncil reminds all Toons to follow Disney's Online Code of Conduct here, and help keep Toontown a fun and safe place to play!

Posted on March 11, 2013 to:
safety
---
---