Toontown What's New Blog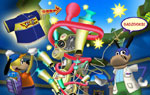 GADZOOKS! The Silly Meter returns with an all-new code to redeem! Meanwhile it's an accessory avalanche inside Clarabelle's Cattlelog! Stay Tooned for even more wacky fun this month, Toons!


Click here to read more.
---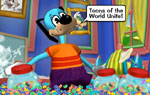 Toontown Online will be closing on September 19, 2013.
ALL Toons can enjoy the full unlimited fun of Toontown during our final month, along with fireworks, double jellybeans, and even more Toontastic fun still to come!


Click here to read more.
Posted on August 20, 2013 to:
---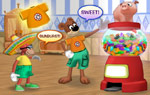 Make sure you make the most of your sweet summer gifts, and redeem these kooky codes today!


Click here to read more.
---