Toontown What's New Blog
Get Set for a Silly and SPOOKY October!
Halloween items start happily haunting Clarabelle's Cattlelog this week!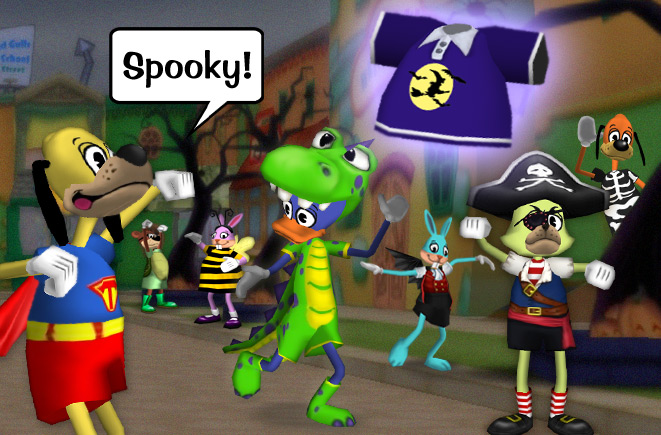 Spooky clothing and Halloween-themed treats for your Toon Estate are creeping into the Cattlelog as we speak.

Clarabelle has even made all SEVEN Halloween costumes available for Members this October:
SkeleToon, Vampire, SuperToon, Bee, Turtle, PirateToon, and Toonosaurus!

And she has a special gift for ALL Toons to get into the Halloween spirit!
To find out what it is, check out today's new issue of Toon News… For the Amused inside Toontown.
The "Talk of the Town" section has all the spooooky details.

This is one Toontastic treat "witch" you do not want to miss out on!
SPECIAL NOTE:
Goofy got his numbers all mixed up and priced the new purple bat shirt in the Cattlelog way too high. Though it's a Toontastic shirt, you'd be batty to pay 5,000 jellybeans! So we recommend waiting until Clarabelle makes her price adjustment very soon - stay Tooned!


---
---