Toontown What's New Blog
Delete a Just For Fun Toontask!
Because YOU demanded it, the Toon Council has made it so! Now if you have a "Just For Fun" Toontask you don't want, you can delete it! That's right, DELETE IT! Really, DELETE IT? YES, DELETE IT!!!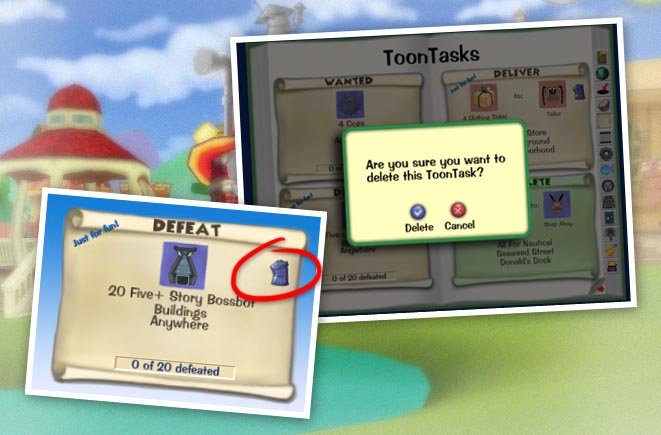 Maybe you picked up the "Just For Fun" task by accident, or maybe you feel like having a giant head isn't worth the effort (though it IS hilarious!). Now you don't have to be saddled with tasks you don't want. Well… you still have to complete your NORMAL Toontasks – Lil' Oldman will never give up his caviar and lumpy cheese habit!
Posted on November 10, 2010 to:
toons
---
---