Toontown What's New Blog
Turn Heads by Turning Into a Polar Toon
Turning into a Polar Toon is a Toontastic way to enjoy the Winter Holiday!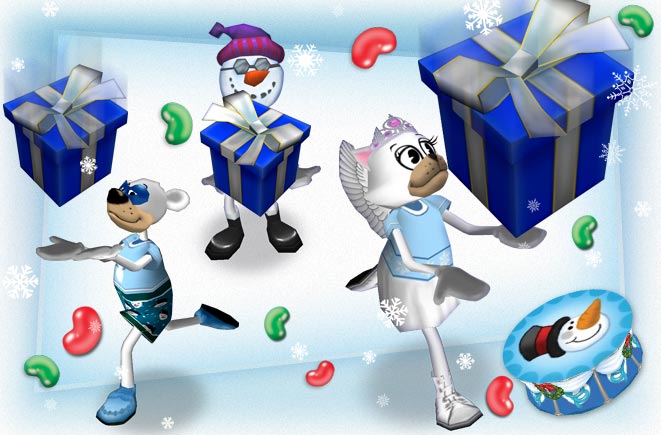 To make yourself as frosty as a SnowDoodle, just go visit Paula Behr at Hibernation Vacations on Polar Place in the Brrrgh.
Say the SpeedChat phrase "Howdy!" to her, and – POOF!
Your Toon is now as white as snow!
Add some winter accessories, and you're ready to celebrate the Winter Holiday in true frosty fashion.
Brrr! - This snowy white effect melts off your Toon if you leave the freezing cold temperatures of the Brrrgh! It's just too warm and wacky in those other Neighborhoods.
Posted on December 16, 2011 to:
holidays
---
---