Toontown What's New Blog
Toons Say "Thanks for Giving!"
Tomorrow begins Toontown's annual "Thanks For Giving" event, running through the weekend!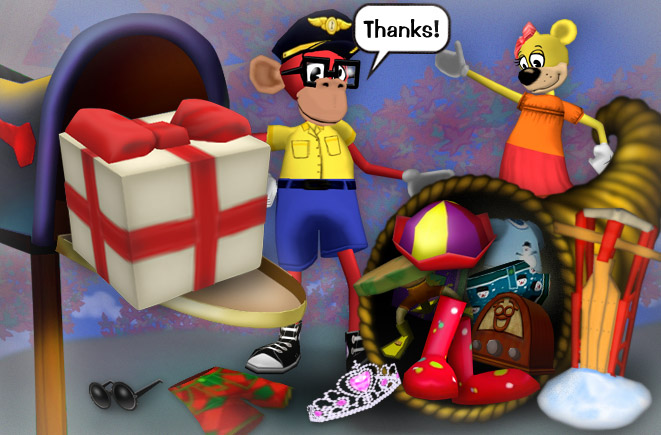 Helpful Toon Troopers kick off the fun, by giving thanks - and loads of jellybeans - to you Toons!
Troopers Teo, Tabitha, Terry and Tycho will be making surprise appearances around Toontown in all Districts this Wednesday and Thursday, November 23 - 24.
HINT: Be on the lookout for these thankful Toon Troopers between 11am - 12pm this Wednesday and Thursday (PST).
Remember it's easy to spot a Toon Trooper with the whistle symbol over their heads.
The Toon Troopers ask that you then give thanks for the rest of the weekend – by using your extra beans to buy gifts for your Toon friends!
Just open your Cattlelog and click the "BUY GIFTS" button.

You'll make your friend's day, and you'll feel Toontastic too.
Thanks for Giving, Toons!
---
---