Toontown What's New Blog
Summer Sunburst from Resistance Rangers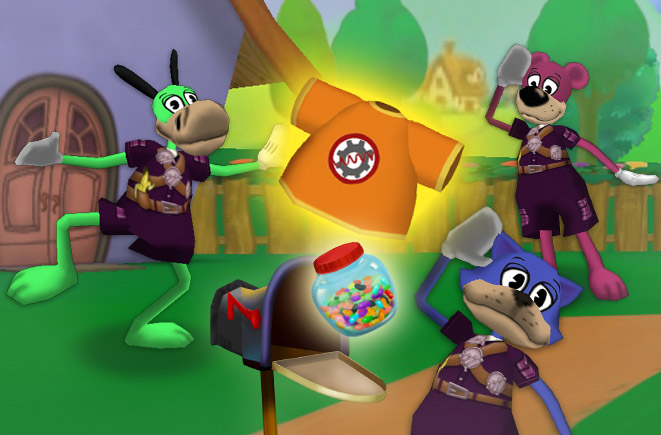 Thank you again to all Toons for your Toontastic patience and positivity during the maintenance performed earlier this week. To help everyToon get back on track and make up for lost time, we are filling up your jellybean banks - with MAXED beans! Yep, you read that right...

Just redeem this code in your Shticker Book for 12,000 jellybeans:
SWEET

After a few minutes, the jellybeans deliver right to your mailbox at your Toon Estate.
You may redeem this sweetly silly code once for every Toon on your account!

Toons, spend wisely: if you already have beans in your bank (and who doesn't?), the code still fills your bank to max capacity. We recommend spending lots of your current beans first before you redeem this SWEET code. Don't worry, this code will not expire. Just think of all the gags, accessories, furniture, clothing and more you can buy!
DO NOT delete the jellybean gift out of your mailbox! You will not be able to get it back. So when you redeem the code, either take your jellybeans or leave them in your mailbox.
Speaking of clothing, the Resistance Rangers had a blast celebrating with you in victory parties! On top of all those extra jellybeans, the Rangers share a second sweet summer surprise – a gift ALL Toons can enjoy: the all-new (and very sunny) Sunburst shirt!


How do you get this Toontastic new shirt for your Toon?

Check out today's new issue of Toon News… For the Amused inside Toontown for the special Resistance Ranger code.
Don't miss the "Talk of the Town" section for all details – and keep battling those 'bots through summer in your new Sunburst shirt!
Posted on August 02, 2013 to:
codes
---
---