Toontown What's New Blog
Silly Meter Means Silly Surprises!
Toon Scientists will soon have everyone's favorite kooky contraption the Silly Meter chugging away in Toon Hall to make Toontown's final madcap month as wacky as can be!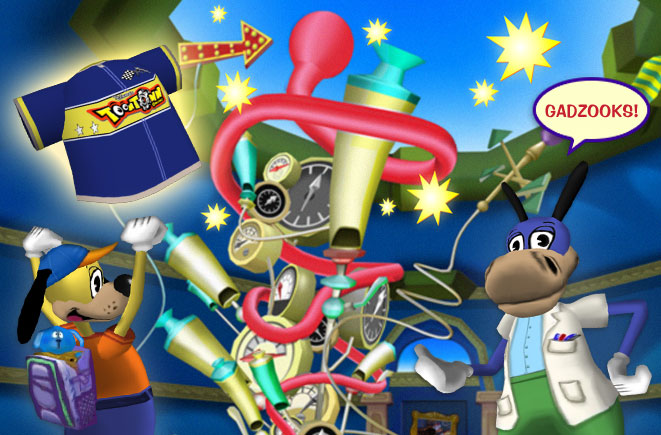 While you're enjoying free access to every loony Laff in Toontown this month, along with fireworks and double jellybeans, Toons can expect low gravity Estates and talking Doodles to begin any minute - and stay Tooned for other hilarious hijinks too!


The Silly Meter has already produced an all-new shirt to celebrate everything Toontastic about Toontown, and ALL Toons can get it using Professor Prepostera's favorite word:
GADZOOKS

Just go to your Shticker Book, and click the light switch button. Enter the code GADZOOKS on the Enter A Code page - wait a few minutes - and your Toontastic Toontown shirt delivers right to the mailbox at your Toon Estate.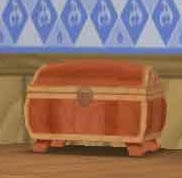 Speaking of clothing, Clarabelle is opening her Cattlelog to include ALL accessories ever released (including costumes!) so don't be surprised to see your Cattlelog bursting with fun-filled pages the next time you call Clarabelle!

For Toons new to shopping Clarabelle's Cattlelog, you need to get a trunk first before buying accessories. Unlike clothes and furniture, accessories can only be kept in a trunk, not your usual wardrobe.

It takes a day for your trunk to ship, then start shopping for those accessories. Then start browsing all the Toontastic items! Just like regular Cattlelog items, it takes Clarabelle about an hour to ship accessories right to your Estate mailbox.

TOON TIP: Since your first new accessories may arrive in your mailbox before your trunk does, don't discard your accessories while you wait for the trunk! Leave the new accessories in your mailbox until your trunk is delivered, then you can take them out and put them on your Toon!
Call up Clarabelle today and dive into the Cattlelog craziness!
---
---