Toontown What's New Blog
Pour It On With Double Watering!
With all the amazing events, Toon Parties and contests this spring, do you ever feel like you don't spend enough time keeping up your Toon Estate?
As always, the ToonCouncil is here to help make things easier...

We've souped-up ALL watering cans - so from now on - they pour TWICE as much water!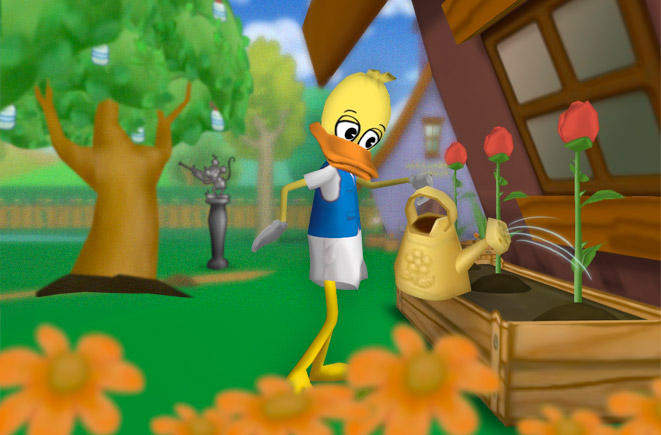 If you haven't picked up a Gardening Kit yet from Clarabelle, order one from your Cattlelog and create your own personal Toon Garden today. You can grow gag trees to replenish your gag supply, and plant jellybeans to grow 40 different types of flowers to increase your overall Laff limit.
You can even sell your picked flowers right there at your Estate to earn more jellybeans!

So check in on your Estate and spend some quality time with your flowers and trees – they miss you (and your Doodle probably does too)!
---
---