Toontown What's New Blog
New Year's Marathon!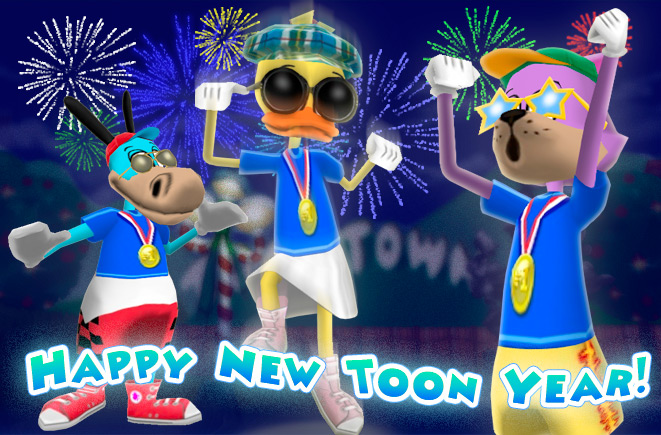 The coming New Toon Year also means the return of Toontown's annual Top Toons New Year's Day Marathon!
The competition starts tonight December 31, at 9:00 p.m. PST, and runs for 24 breathtaking hours!
The top Toon in each Top Toons category (except Sellbot, Cashbot, Lawbot, and Bossbot Victories) -- EACH HOUR -- will win an exclusive shirt for their Toon!
Toons are eligible to win one category for one hour. Runners-up will be winners in case of multiple wins.
Are YOU Toon enough to go the distance?
Stay Tooned here at the "What's New" news for the winners – and good luck, Toons!
Posted on December 31, 2012 to:
---
---