Toontown What's New Blog
May Accessories on Parade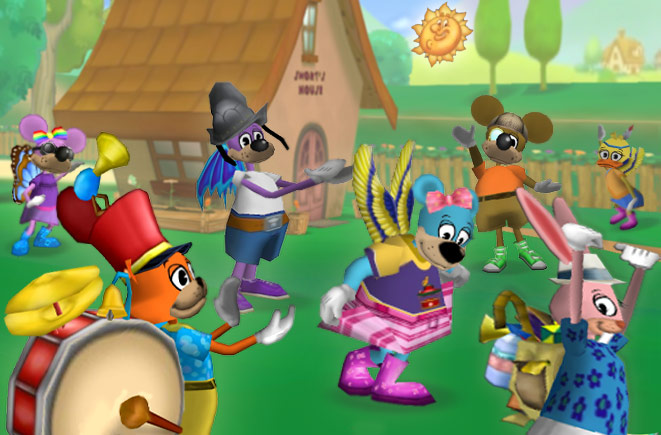 Clarabelle's wacky accessories for May are starting to hit Toons' Cattlelogs this weekend - including some of the silliest accessories under the sun for summer!

Tons of Toon favorites like the stylish fedora, futuristic goggles, feather headband, and
gag attack pack make a kooky comeback.
Speaking of backpacks, butterfly, bird, and dragon wings really let the fun fly!

Or start your own sunny street parade as a "one-Toon-band" wearing the
jamboree hat
with
jamboree pack
and let the summer silliness soar!
TOON TIP: If you don't see these accessories yet in your current Cattlelog – don't worry!
These new accessories will appear in your next Cattlelog soon.
Just make sure you buy and receive the trunk first, if you do not have one already.




to wear and enjoy accessories,
and all kooky Cattlelog items!
---
---