Toontown What's New Blog
Make a Splash Catching the Most Fish!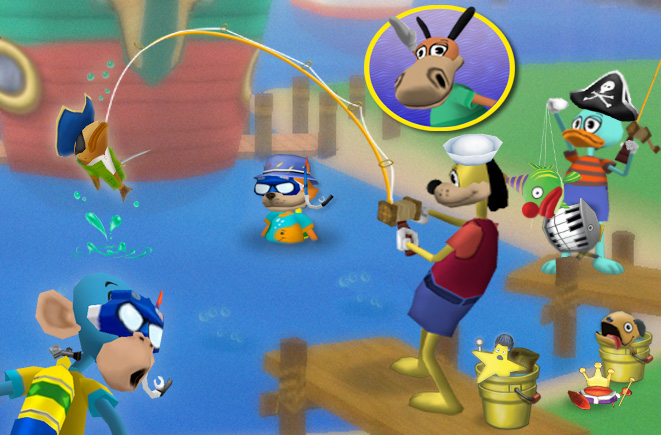 Our Toontastic spring events start off with a splash!
Captain Melville challenges all Toons to enter his annual Fishing Tournament this weekend:
Friday, April 27 - Monday, April 30.

Catch the most fish in a 24-hour period any day of the Tournament using one of the following fishing rods: twig, bamboo, wood, steel or gold.

The top 20 Toons who catch the most fish per rod - each day - win Melville's Fishing Tournament prize. Read this week's "Toon News... For the Amused!" for a hint on this year's prize.

Melville loves to hear what wacky and rare species of fish you find, so throw us a line and let us know!
---
---