Toontown What's New Blog
"Just For Fun" ToonTasks
Did you know that you can delete any Just For Fun ToonTask in your Shticker Book?
It's true – and couldn't be easier!


Maybe you took the "Just For Fun" task by accident, or maybe you just don't feel like busting those last 125 Cogs you need to finish up. No problem!
You can delete any unwanted Just For Fun task by clicking the trash can icon in your Shticker Book.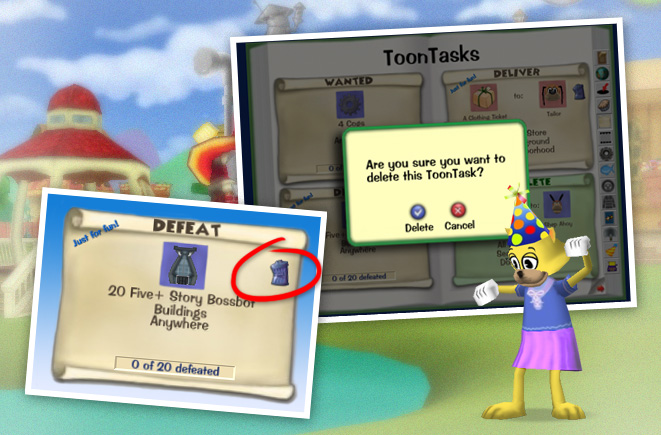 Then you can get back to making your Toon stronger, by finishing all your regular ToonTasks!
Posted on April 17, 2012 to:
---
---