Toontown What's New Blog
Have a Wacky Week of April Toons!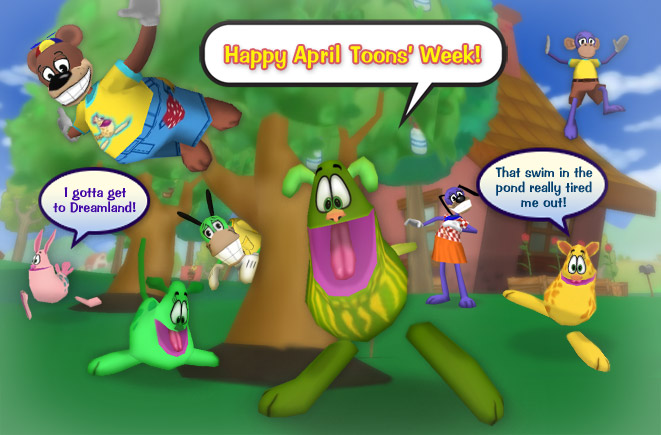 Celebrate all the silliness of the most hilarious holiday for hijinks on the Toon calendar -
April Toons' Week!
The wacky week of prank-filled fun lasts through April 11.
Expect chatterbox Doodles, loony low-gravity levity at your Estate - even silly switcheroos by Mickey and friends. And nobody pranks a Cog better than a Toon... ker-SPLAT!
How will YOU be an April Toon?
---
---