Toontown What's New Blog
Harvest Gags This Summer
Summertime is a Toontastic time to tend to your garden at your Estate. Most Toons already know that garden growing gives you extra Laff, more jellybeans, and even trophies – but many newer Toons have asked the Toon Council, "Do gags grow on trees??"

Naturally! (What else would a Toon tree grow?)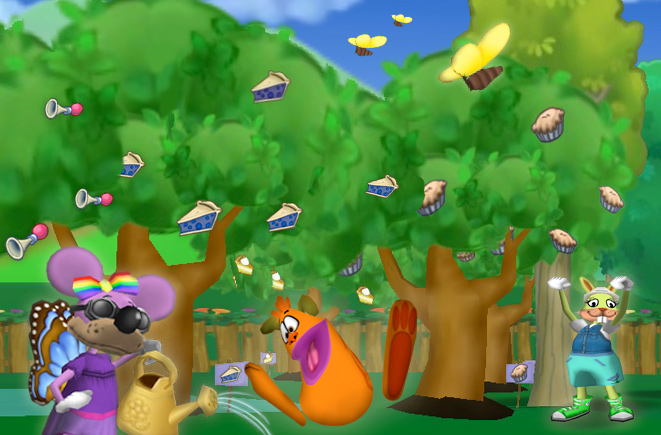 Just plant a tree at your Estate – a gag tree!
A Toon's tender loving care allows gag trees to produce organic gags, which do 10% more damage when battling Cogs, and make more accurate Lures too.

Buy a Gardening Kit to get going, then plant a gag at any of the dirt mounds at your Estate.

Each tree can grow gags from only one track, and this track will receive the organic gag bonus -- so choose wisely! Make sure you water it often, and when the gag tree blooms, you'll have your first organic gag to pick right off your own tree!
TOON TIP: If you want a higher level gag tree, you'll have to plant trees for all the gags beneath it. Keep this in mind if you want a Level 7 gag tree, since you'll only get one.

So buy a Gardening Kit, plant some Toony trees, and grow lots of gags for a silly summer harvest!


---
---