Toontown What's New Blog
Grand Prix Weekend is a GO!
Spring event May-nia races to the finish line with the silly spills and thrills of Toontown's
Grand Prix Weekend!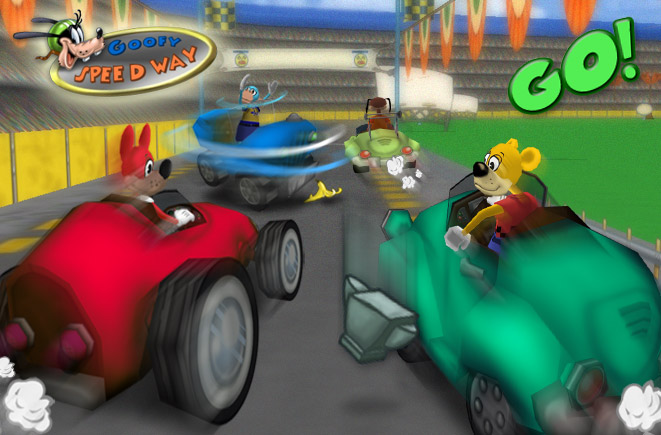 Grand Prix Weekend starts this Saturday, May 25 and runs through Tuesday, May 28.
ALL Toons – Members and Free – may compete in the Grand Prix event!



To enter this weekend, you'll first need tickets to get into the Grand Prix. Zip over to Goofy's Speedway and start getting in your practice laps for tickets today!
Then head to any Toon Battle race starting block to enter one of the circuits from Saturday through Tuesday.
There are four Grand Prix circuits to race -- two regular and two reverse -- to qualify in the event.
The top 25 fastest Toons with legitimate qualifying times in each circuit - each day - win an all-new Grand Prix racing outfit for their Toon! You can see this exclusive racing outfit in Friday's issue of Toon News... For the Amused!

Don't miss the high-speed hilarity in Goofy's Speedway this weekend!
Posted on May 22, 2013 to:
events
---
---