Toontown What's New Blog
Grand Prix Races to the Finish Line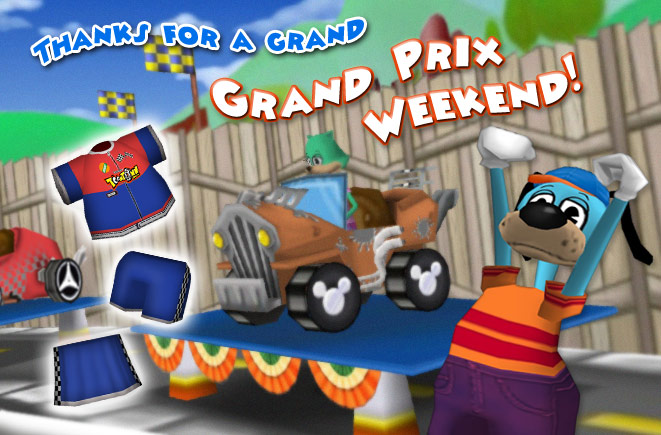 Thanks to all turbo-charged Toons put the pedal to the metal competing in the Grand Prix Weekend. Four days of rip-roaring racing at Goofy Speedway zoomed right by!

All races and finish times are currently under review to find our winners – the speediest Grand Prix Toons!


The top twenty-five fastest Toons with legitimate qualifying times in each of the four circuits, each day of the Grand Prix event, will be announced soon in an upcoming issue of Toon News… For the Amused!
Once the list posts, our lightning-fast winners will receive the all-new racing outfit in their Toon mailbox!
But first up, stay Tooned for the Acorn Acres MiniGolf winners in this Friday's new Toon News… For the Amused!
Posted on May 29, 2013 to:
events
---
---