Toontown What's New Blog
April Toons' Fun Sends Toons Over the Roof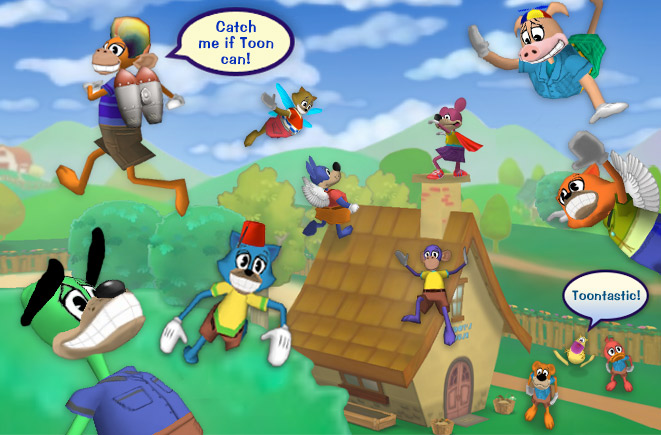 When gravity goes goofy during April Toons' Week, Toons jump for joy (not to mention over rooftops) trying to catch each other playing Estate hide-n-seek.
A handy chimney makes a dandy hiding spot!
April Toons' pranks abound on Estates too, with Toons tricking their friends by wearing jet packs, wings, super capes – even propeller hats – to seemingly defy gravity in a single, silly bound. Thanks to haywire gravity, all your Toon Estate fun hits new heights of hilarity!
How high can YOU go?
Dazzle your Doodle, and take a loony leap at your Toon Estate today!
---
---