Toontown What's New Blog
Account Safety Reminder
A safe Toon is a happy Toon! We care about your safety, and encourage players to always be safe. An easy way is by never sharing your account information with anyone -- even if they are your friend, and promise to make your Toon stronger! Giving out your name or password is just not safe.
Another great way to play safe is to only play Toontown with the software provided for download at Toontown.com. Using other programs to play Toontown (including hacks and macros) or modifying the Toontown software in any way is not permitted. Doing so can place your computer, and your Toons at risk, which can result in losing access to Toontown forever.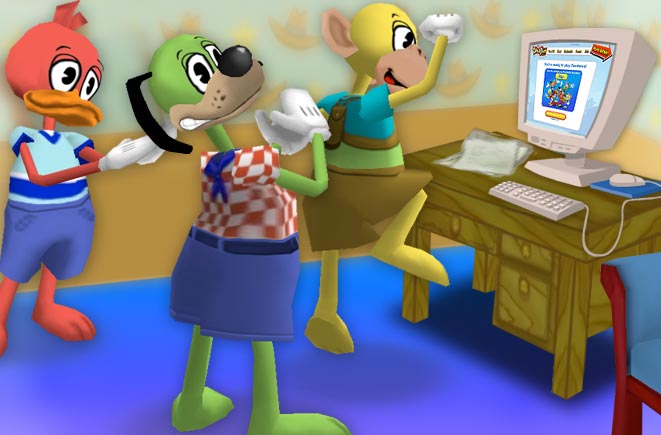 In case you didn't know, using other programs can interfere with gameplay for you, and lots of other Toons. This means the Toontown developers have to stop to fix these things instead of creating all those new, fun things to do in Toontown. Be a responsible Toon, and help keep Toontown a fun and safe place to play!
Posted on May 21, 2010 to:
toons
---
---