Toontown What's New Blog
Toons Now Run Faster!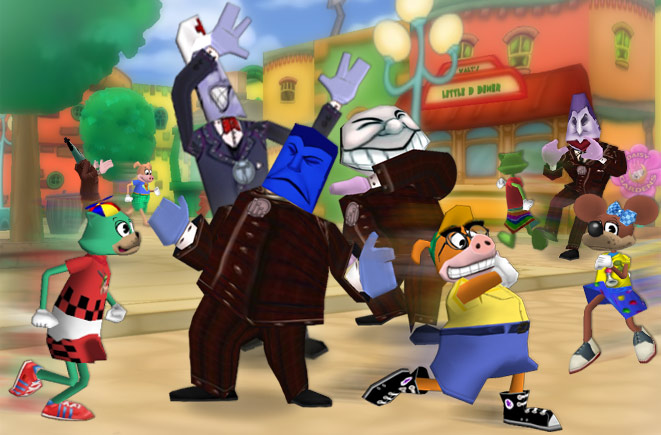 As April Toons speeds to a close today, the Silly Meter drops one more silly surprise with help from those inventive Toon Scientists.
While studying the Silly Meter's wild warping of weight during April Toons' Week, Toon Scientists tinkered with the goofy gravity in Toontown ever so slightly. The result?
From now on, all Toons run with a bit more zip!
Toons may need that extra speed soon, to dodge and evade grabby Cogs.
The Toon Resistance calculates that Cogs seem to be growing in numbers. Dash into Toontown now to speedily stock up on as many gags as you can this weekend...
Check out the new issue of Toon News... For the Amused! out today inside Toontown for all the dizzy details!
Posted on April 11, 2013 to:
content
---
---