Toontown What's New Blog
Toon Resistance Alert: Beware the Bloodsuckers!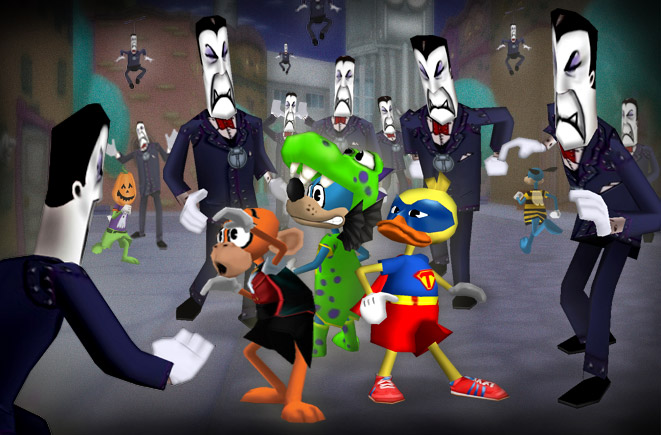 They've been popping up all over Toontown (even in Flippy's office!), and the Toon Resistance confirms that Bloodsucker Cogs plan to invade Toontown this Tuesday, October 30 through Wednesday, October 31!
These creepy Cogs are set to swarm in three waves each day: 2:00 a.m. to 5:00 a.m. PST, then at 1:00 p.m. to 4:00 p.m. PST, and finally at 6:00 p.m. to 9:00 p.m. PST.
All times listed are Pacific Standard Time.

For Toons who want to avoid the Invasions, the Toon Resistance used garlic cream pies (blechh!) to clear the following Districts as safe zones:
Crazy Grove Goofy Valley
Gigglyfield Silly Valley
Giggly Hills Zany Acres
Toons unite and bust those Bloodsuckers 'til they're batty!
Let's show those ghoulish gaggles of gears that they can't spoil our Halloween fun!
---
---