Toontown What's New Blog
The Cog Pack is Back!
November means the chill of Halloween soon turns to a frosty, fun winter. Clarabelle says bundle up, with the wintry warm accessories making their way into the Cattlelog!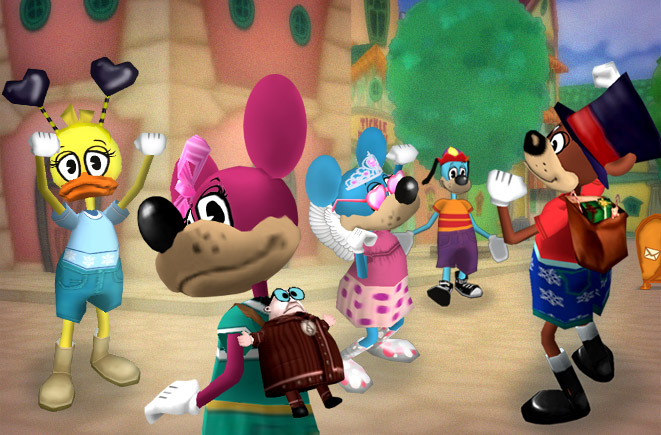 Look your Toontastic best for the holidays with angel wings and a tiara, a red bow, or
a top hat! A backpack of toys and some jolly boots make a perfect pair for popping into holiday parties.

Or keep your Toon winter wacky as can be, with a jester hat, a pilot hat, boingy hearts, or a pompadour hairdo for boy Toons!
You'll find the biggest, kookiest collection of winter boots, rain boots, Toon boots, loafers,
and tennis shoes in this Cattlelog too.


Clarabelle also brings back two Toon favorites:
her very own heart-shaped glasses... and the Cog backpack!
Show those cranky contraptions you mean funny business, with a
little Flunky of your own!


TOON TIP: If you don't see these accessories yet in your current Cattlelog – don't worry!
These new accessories will appear in your next Cattlelog soon.
Just make sure you buy and receive the trunk first, if you do not have one already.



to wear and enjoy accessories
and all Toontastic Cattlelog items!
---
---