Toontown What's New Blog
Melville Thanks Toons for Fin-tastic Fishing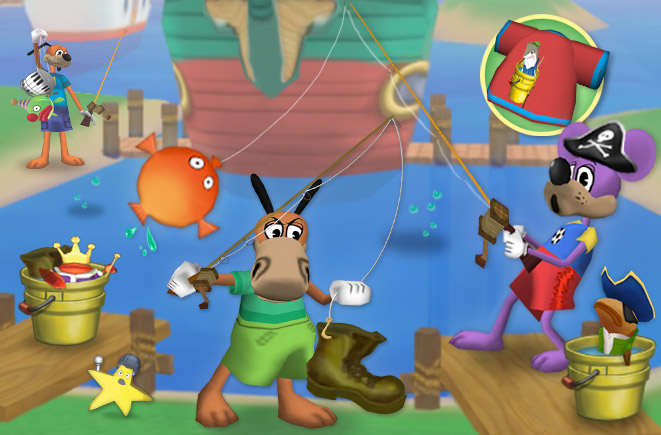 Melville thanks all Toons who cast a line during the past four fin-tastic days of fishing!
After Melville tallies up all the fish reeled in, and throws out the old boots (especially the ones he caught), we'll announce the winners.

Melville's all-new pool shark shirt prize will be awarded at the same time the
water-logged winners are announced.
UPDATE: Due to technical difficulties today, the new issue of Toon News... For the Amused with Melville's winners has been delayed. Winners will be posted and fishing prizes will be sent next week.
Thanks for your patience, Toons!


---
---