Toontown What's New Blog
Happy Halloween... and Black Cat Day!
Happy Halloween, Toons!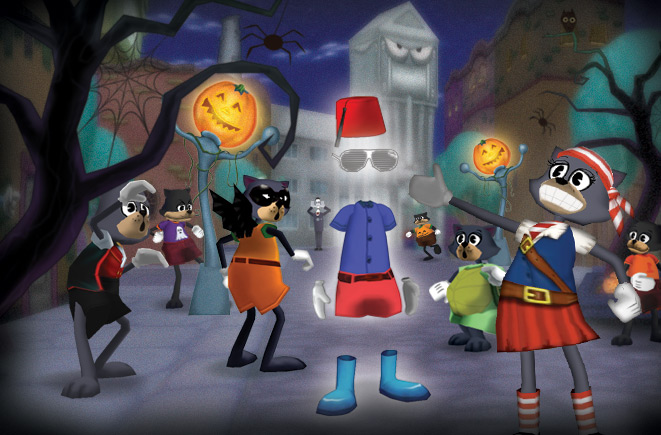 October 31st is the one lucky day of the year to make a super-rare Black Cat Toon!
Just follow these frightfully simple steps:
Create a new CAT Toon of any color
During the Toontorial, when Flippy asks you to use a SpeedChat phrase, say "Toontastic!"
*POOF!* You now have a BLACK CAT TOON!
Or you can always give those Cogs a real scare... as an eerie Invisi-Toon!
Just check in Toon HQs for an HQ Officer offering a "Just For Fun" task with the Invisible reward. Complete that ToonTask, and *ZAP!* You're a ghostly Invisi-Toon!


Whichever kooky costume you choose, happy and hilarious Trick-or-Treating to you, Toons!
---
---