Toontown What's New Blog
Fly for Free, but Only for One More Day!
You've been enjoying the Toon Council's gift of free Estate cannon rentals, but if you haven't, you still have one more day! Go to the Options & Codes page in your Shticker Book and enter the code WINTER, and you'll receive 48 hours of cannon rentals at your Estate!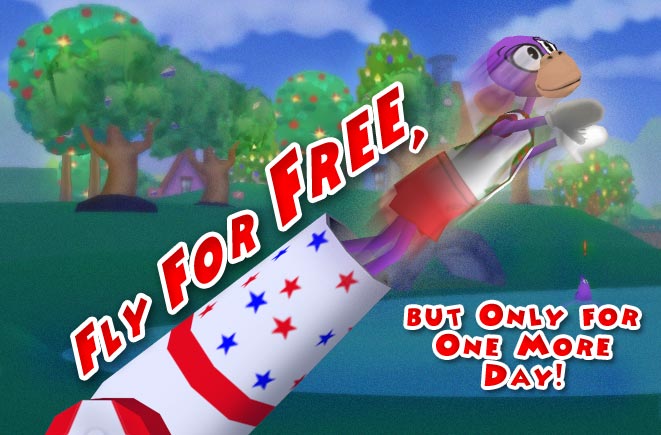 If you take advantage of this more than once, that makes you a frequent flier!
---
---