Toontown What's New Blog
Fill Your Acorn Acres C.U.P.!
November starts swinging with Toontown's annual Acorn Acres C.U.P. (Courses Under Par) Championship this weekend!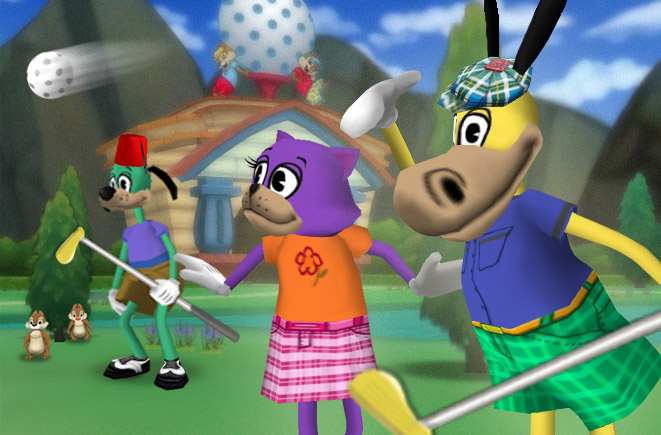 The C.U.P. craziness begins this Friday, November 9 and runs through Sunday, November 11.

Members are invited to play Chip 'n Dale's MiniGolf to get the most "Courses Under Par" scores. The top ten Toons who achieve the most "Under Par" scores on each course, during each day of the three-day weekend, will win a Toontastic prize.
This year it's a brand-new golfing outfit: an all-new shirt, plus new skirt for girls,
and new shorts for boys!

See these thrilling Toon threads in the new issue of Toon News… For the Amused
coming soon!




Become a Member to take part
in all special events and tournaments!
---
---