Toontown What's New Blog
Fall Into More New Accessories!
We hope you've been saving up those jellybeans – Clarabelle has a brand new batch of accessories ready, just in time for autumn!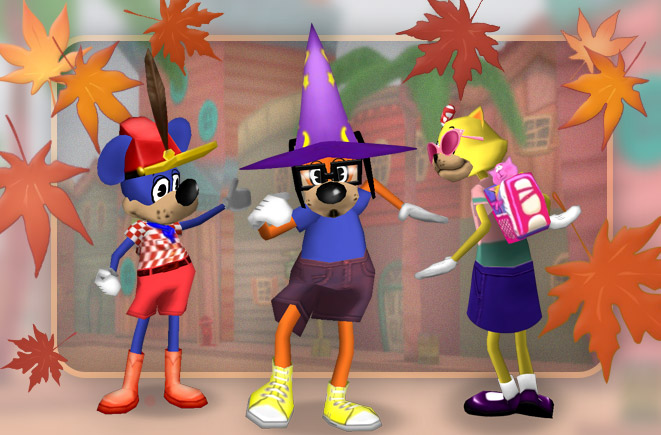 All new fall hats, backpacks, shoes and glasses are now available in Clarabelle's latest Cattlelog.
You'll find some really wacky and wonderful accessories in this batch, like Toon hairdos, helmets, and secret identity masks!
Halloween is just around the corner, and it's one of Clarabelle's favorite holidays, so she's included bunches of accessories perfect for Trick-or-Treating (or any time of year!).
Don't miss the wizard and witch hats, cateye glasses, and bat and bee wings just to name a few!
Toons can now even wear Mickey's famous band conductor hat!

Remember: If you don't yet see these new accessories yet in your current Cattlelog – don't worry! The fall accessories will appear in your next Cattlelog soon.
Just make sure you buy the trunk first!
---
---