Toontown What's New Blog
A Stylish Start to the New Toon Year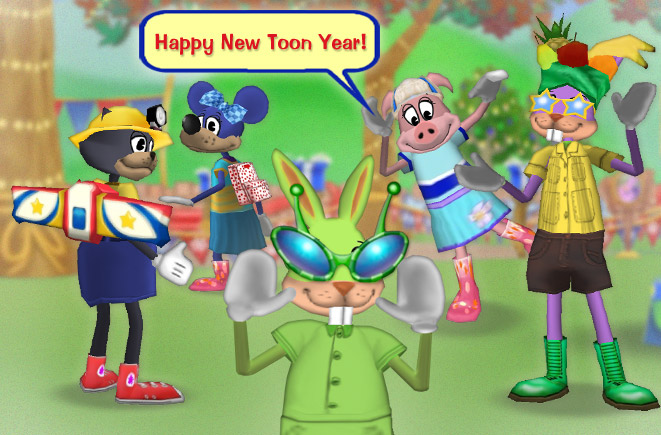 Ring in your New Toon Year in silly style with the samba hat, miner hat, cop hat, feather hat, fuzzy winter hat, or pink boingy hearts.
Girl Toons can build up their bow collection with the sweet little blue-checker bow!
Awe-inspiring
airplane wings
look perfect with
motorcycle boots
. Or make your Toon friends green with envy in your
green hi top sneakers
or
green star fashion boots
– both look dapper with the dreadful
dragon wings
!
ValenToon's Day is not far off, so stock up on lovely pink star fashion boots, winter boots, tennis shoes, and hi top sneakers. If red's more your color, check out the red hi tops, sneakers, and fancy shoes.

Clarabelle also brings back another Toon favorite: Alien Eye glasses.
Scare those Cogs silly with eyes that are out-of-this-world wacky!


TOON TIP: If you don't see these accessories yet in your current Cattlelog – don't worry!
These new accessories will appear in your next Cattlelog soon.
Just make sure you buy and receive the trunk first, if you do not have one already.



to wear and enjoy accessories
and all Toontastic Cattlelog items!
---
---